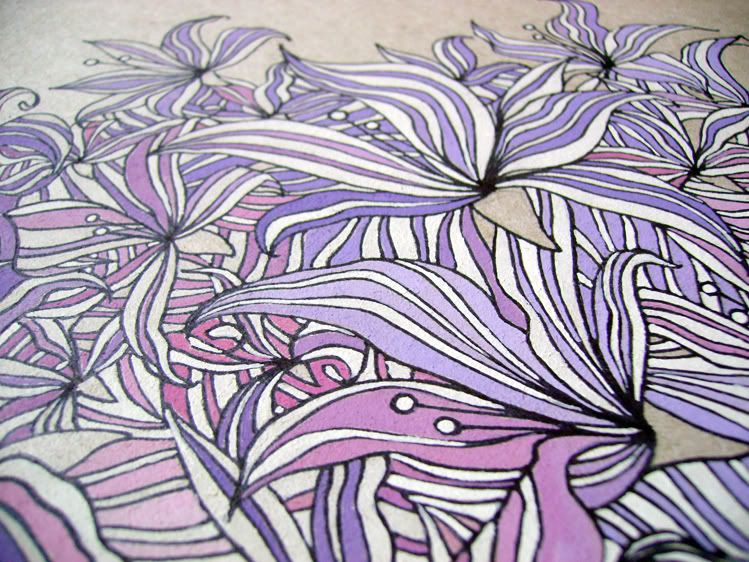 First off I have to be completely honest and say I've been neglecting my blog. I had planned for it to be my home base, my baby, a place where you could find anything and everything about what I'm working on etc. It's partially due to being so busy this last month so I guess that's a good thing, but I'd like to just step it up and keep my blog the type of place I want it to be.
So on that note, here's one of the things I've been working on. Lately, I've been focusing on my online sales and making things that I personally love and that will also be a good size and price point that people can afford. That means I've been doing more pieces in the 8"x10"-11"x14" range. This particular piece I'm working on is 11"x14". It's a stylized, abstract take on lilies, expressing my love for thoughtful repetition in an organic form. I'm loving the way it's turning out and the palette is also soft and subtle.
Well I hope you enjoy seeing a little sneak peek at what I'm working on. If you like what you see, prints of this piece will be available at the end of October.