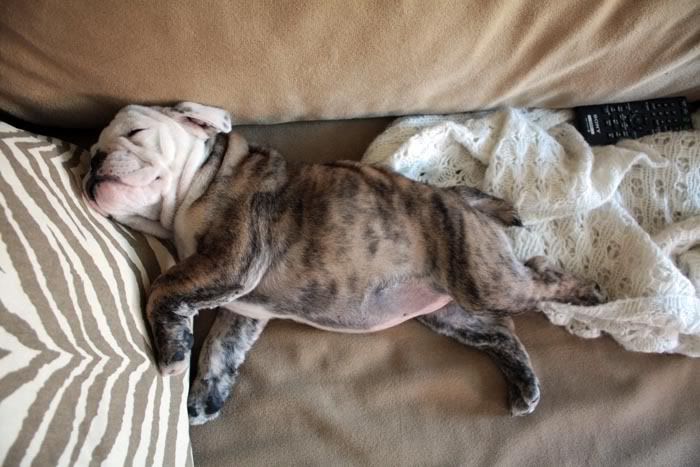 Like I mentioned in
Back To Work...Again
, I took a break-a much longer break than I expected. My girlfriend and I had been coveting every English Bulldog we saw. We were a little obsessed, and still are. And yes, I'm aware that's embarrassing. But that's not the point. The point is I never really had a puppy, let alone an indoor pup, that was my responsibility.
We finally got one in the beginning of May, and I soon learned how unprepared I was. I'm talking 3-4 trips down two flights of stairs in the middle of the night, cleaning up innumerable "accidents," and just keeping her fed and happy. At least with a human you can put a diaper on them.
I'm happy to say, Sugar, our now 5 month old English Bulldog, is matured enough to a point that I can focus on me a little again and all the things I want to accomplish. I just thought I'd share why I seemingly vanished for 3 months. She was worth the small sacrifice though, and now she's more to love in my life.